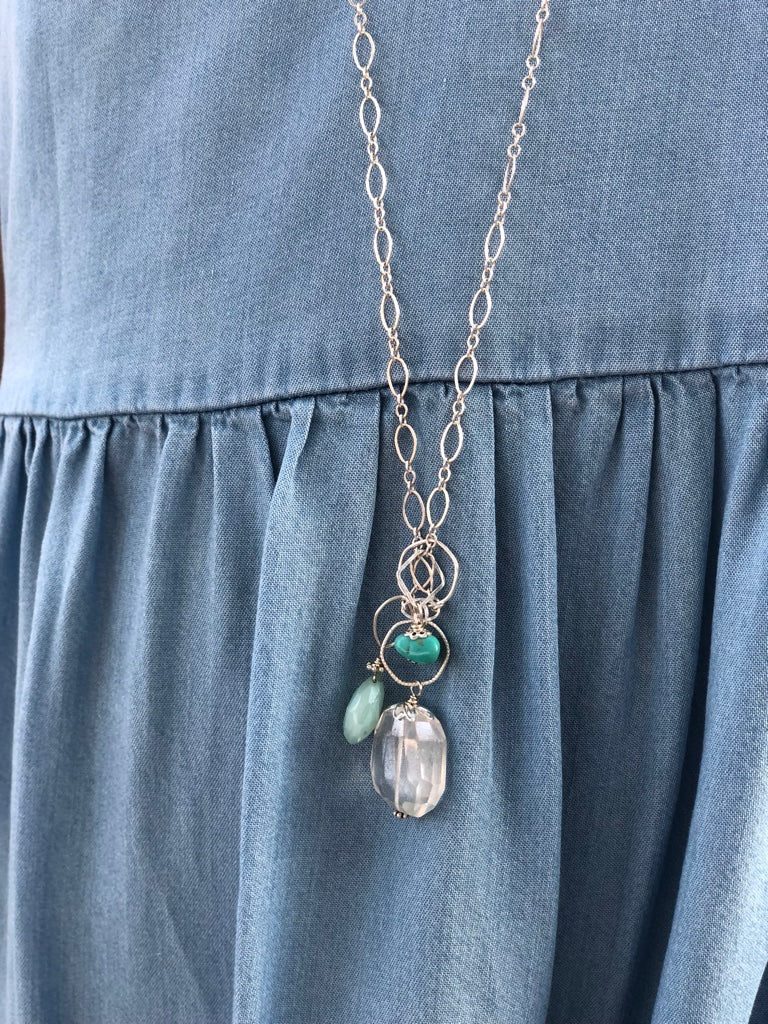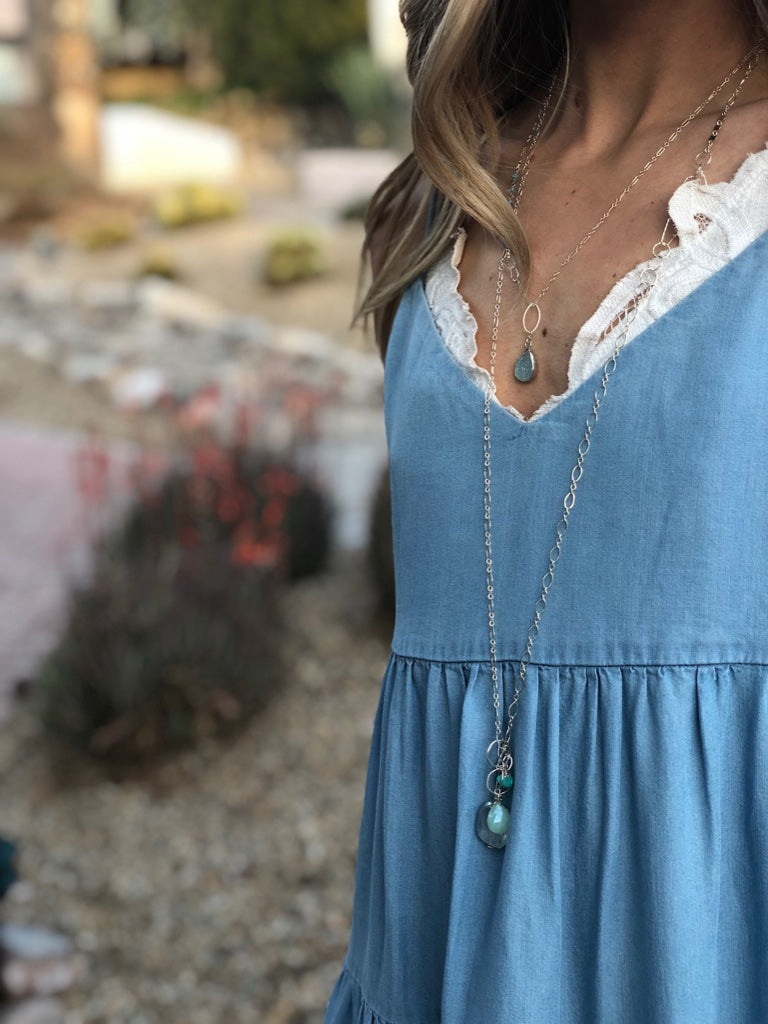 Fiji nh Necklace with Peruvian Chalcedony, Kingman Turquoise, and Smoked Quartz Pendants
This beautiful necklace is full of options. Wear 1 pendant, or wear it as is. Turn heads with these intriguing gems... full of options for personalizing and maximizing your style.
This is part of our Designer curated collection.  The designer has personally hand selected the gems and chains to perfectly go together. 
Switch out your pendants or chain to wear with other nina halls pendants and signature chains.
The pendants from largest to smallest are: Smoked Quartz, Peruvian Chalcedony, and a small Kingman Turquoise
Adjustable  31-34" in Length
Lobster Clasp Closure 
Nickle-Free Sterling Silver
Carefully Designed and Made in the USA 
We will keep a registry of your nina halls collection items, so that we may assist in coordinating meaningful additions.
Create your personal Wishlist in store. Add birthstones, favorite gems, colors, length options, or other meaningful combinations. We will record your purchased pieces and can recommend styles to coordinate. 
Please note: Due to the one of a kind nature of the gemstones, colors and patterns may vary slightly from image shown.