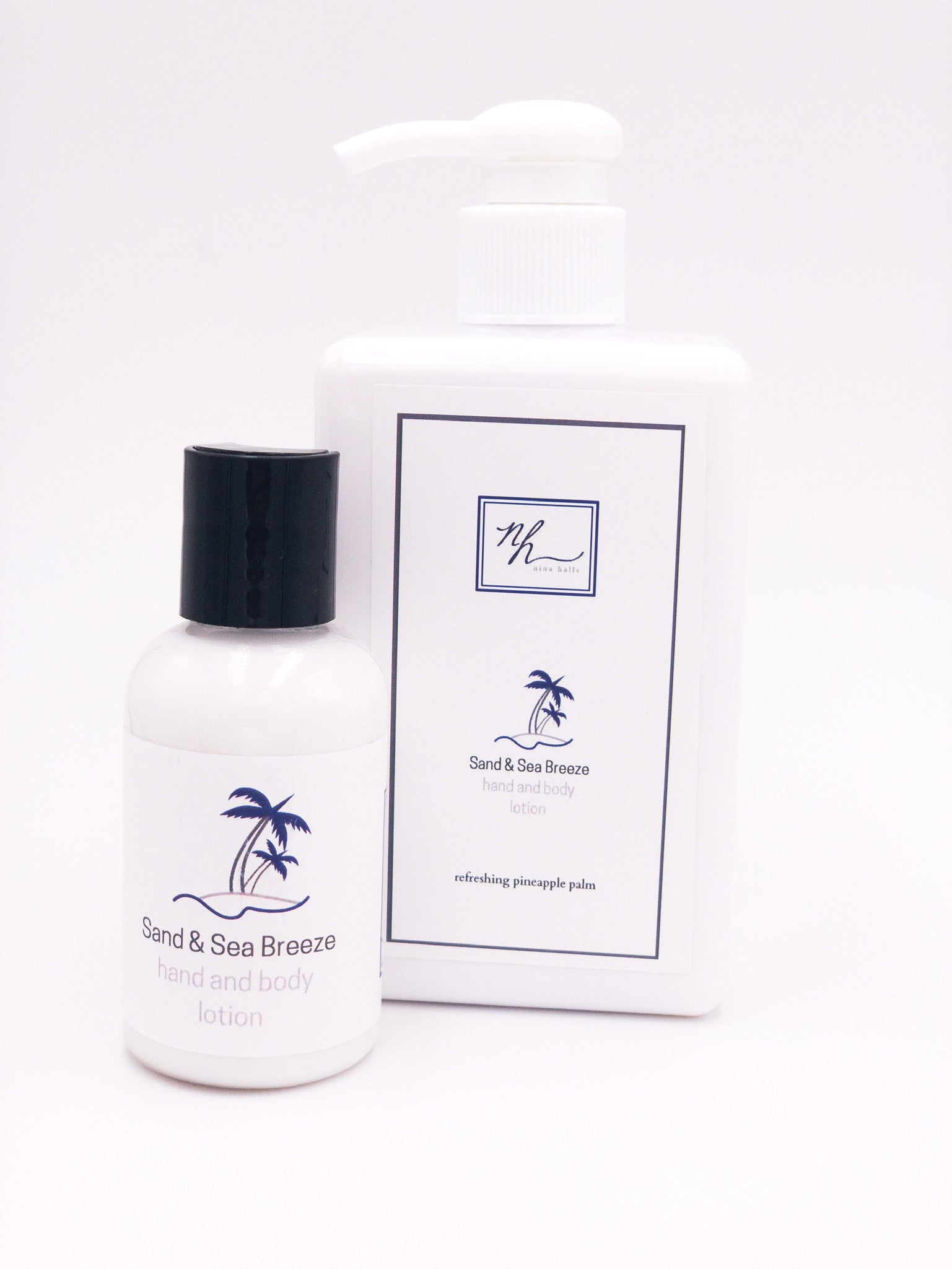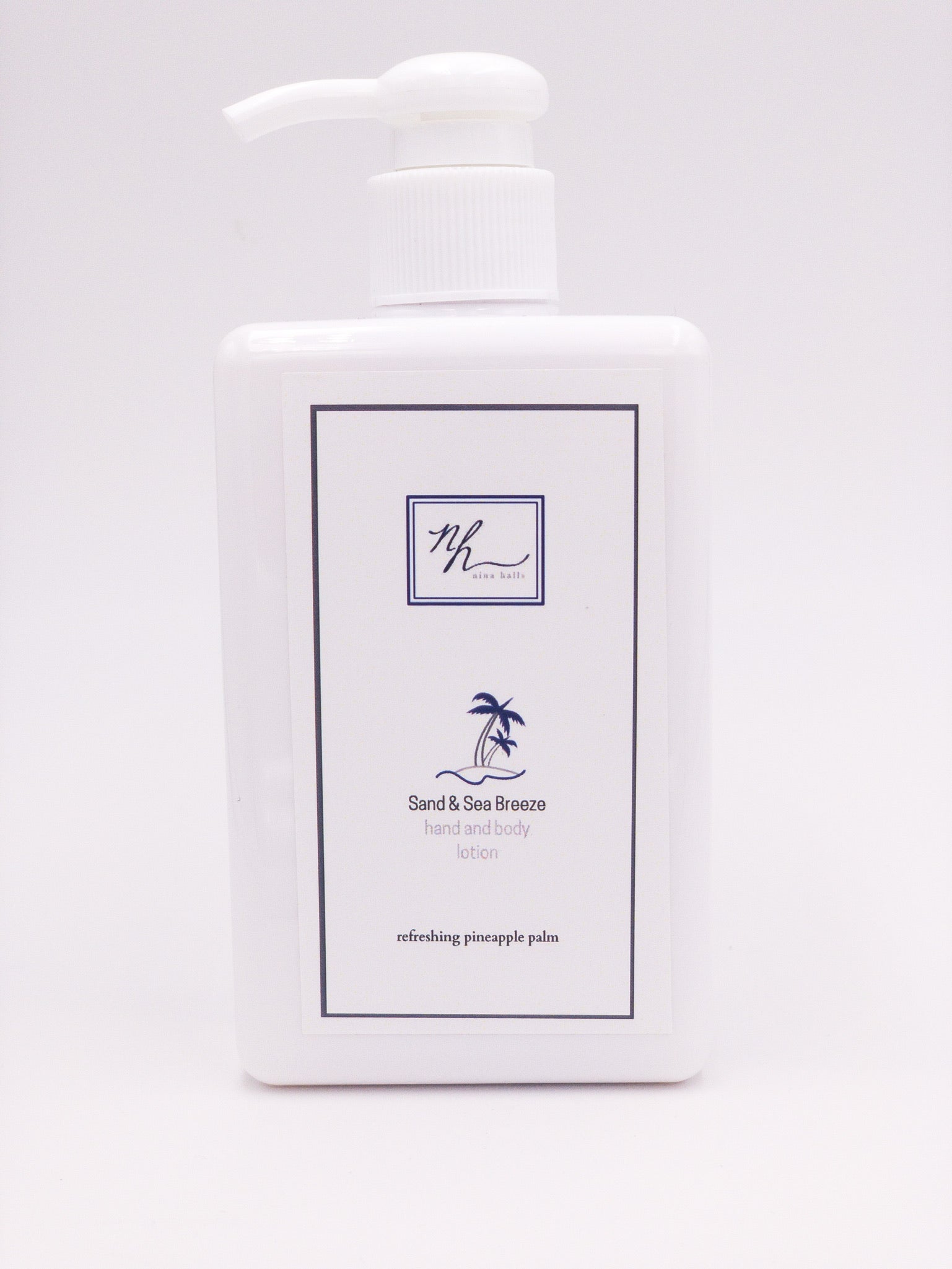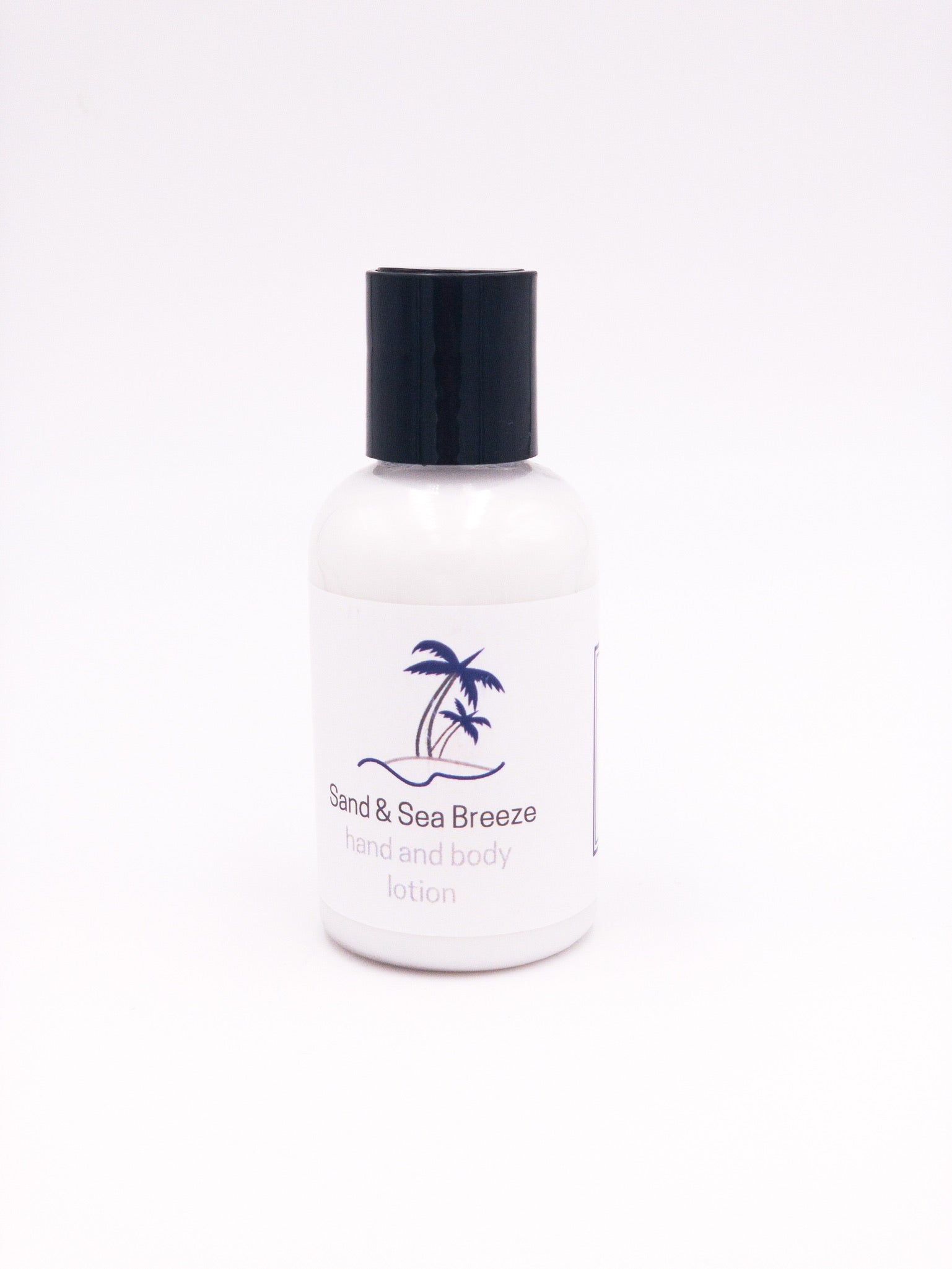 Sand & Sea Breeze Lotions
Pineapple, palm, and sage combined to whisk you away to a warm sandy beach as you lay back and enjoy the warm air with a refreshing tropical drink. This is a lightweight, deeply moisturizing lotion that is designed for long-lasting hydration and softer skin.
nina halls Exclusive Luxury Scent
Refreshing p

ineapple, palm, sugar top notes

Luxury Hand and Body Lotion
Long Lasting Fragrance
Skin Softening Moisture
Quick Absorbing Formula
Great for all Skin Types
Handmade in Minnesota
Available in 2 Sizes
Travel Size: Small bottle made perfect for travel. 60 ml.
Full Size: Comes in a beautiful white and rose gold box. Bottle with pump dispenser. 280ml
How to use: Gently massage this hand and body lotion on to your skin to keep skin moisturized and soft.