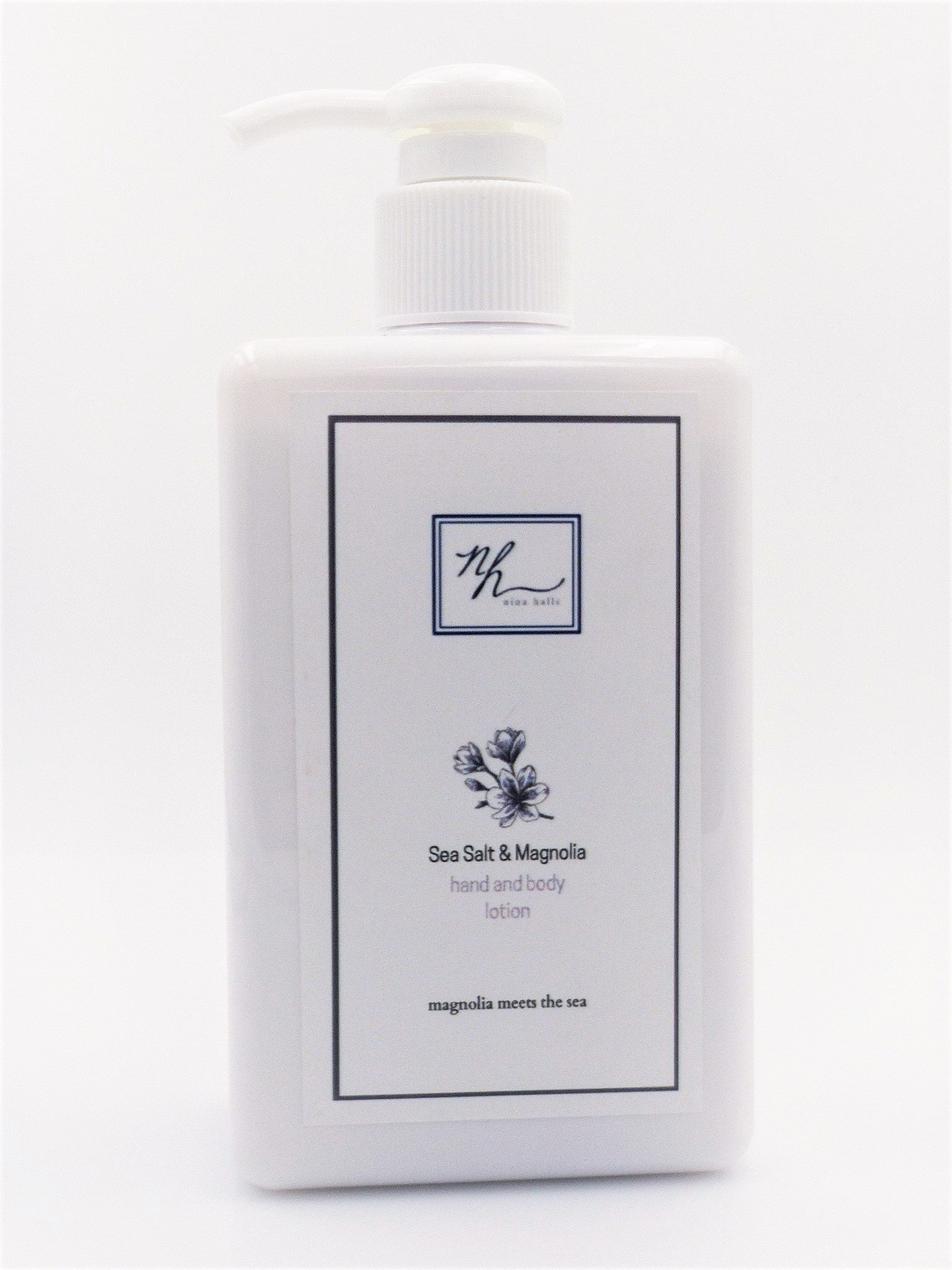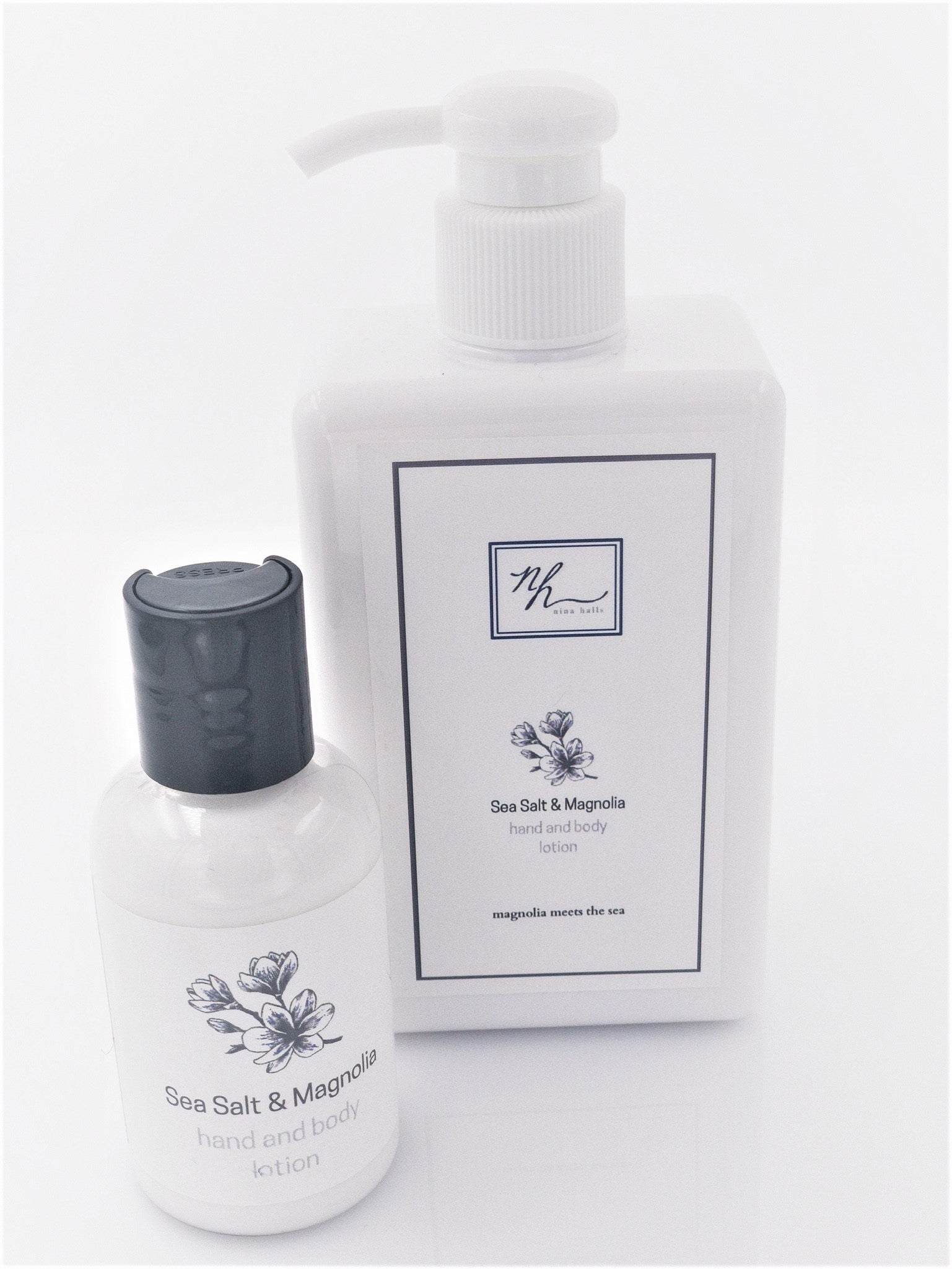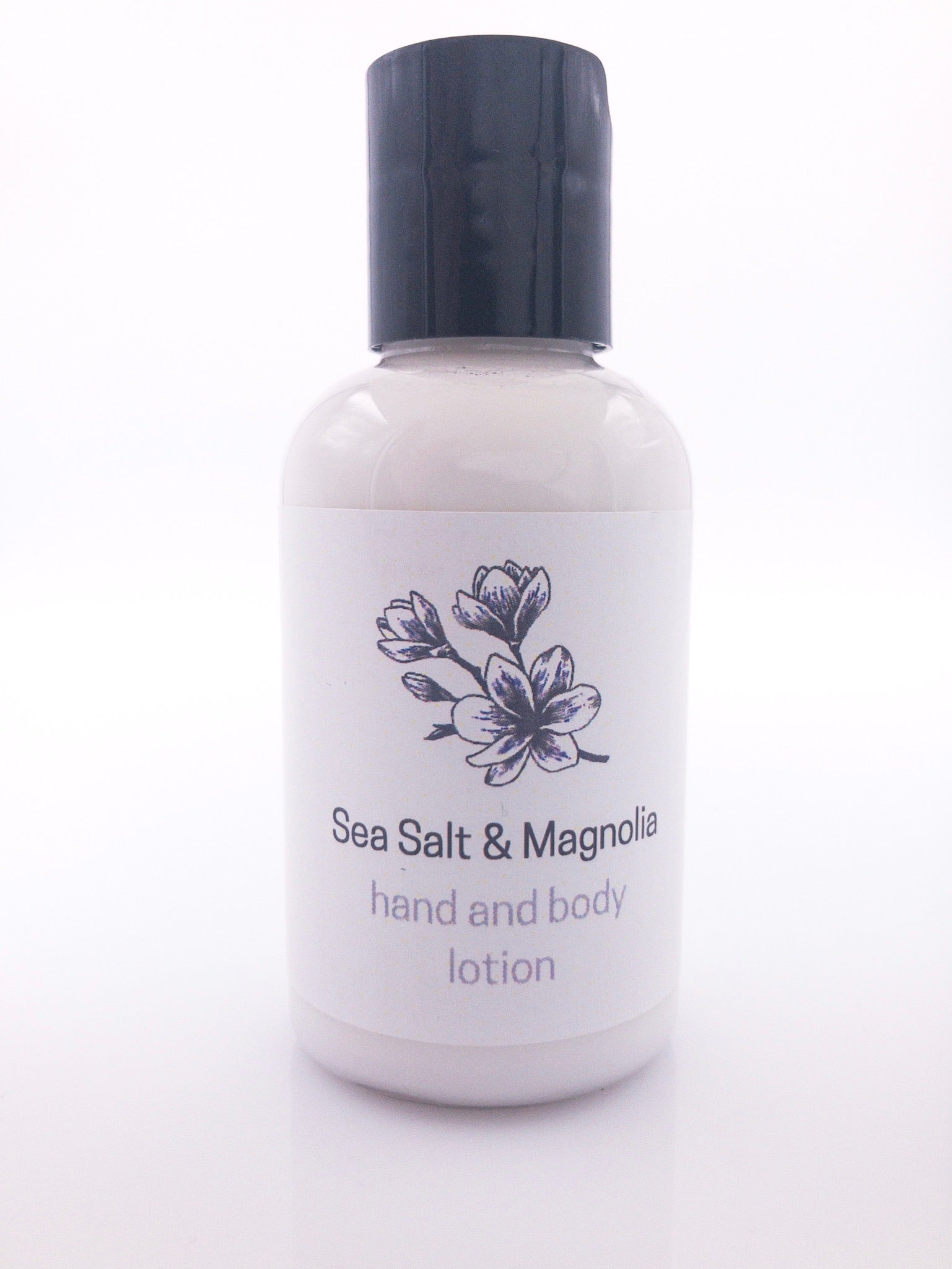 Sea Salt & Magnolia Lotions
This luxury lotion is a breath of fresh air in a coastal town as jasmine and magnolia float softly through the air.
 Magnolia Meets the Sea
Top notes of sea salt and jasmine
Long lasting fragrance
Luxury hand and body lotion
Handmade in Minnesota
Made in the USA
mini lotion size is 60 ml. 
mini lotion is the perfect travel size
Regular size has a pump and is 280ml
Regular size comes boxed. 
Skin softening moisture
Quickly absorbing formula perfect for all skin types
 Available in 2 sizes. Travel size or full original size with a pump.
This is a nina halls exclusive luxury scent.

How to use: gently massage this hand and body lotion on to your skin to keep skin moisturized and soft.