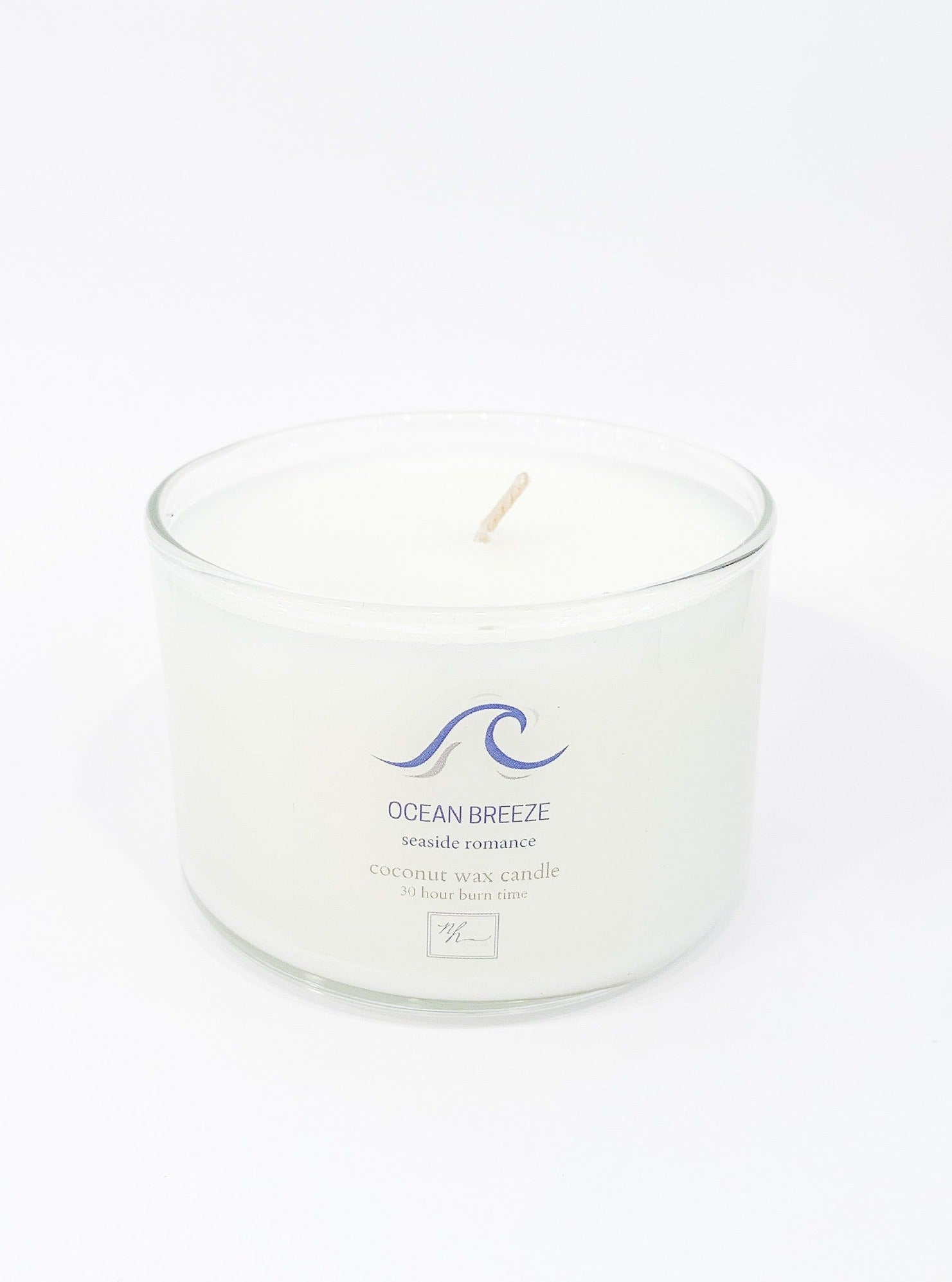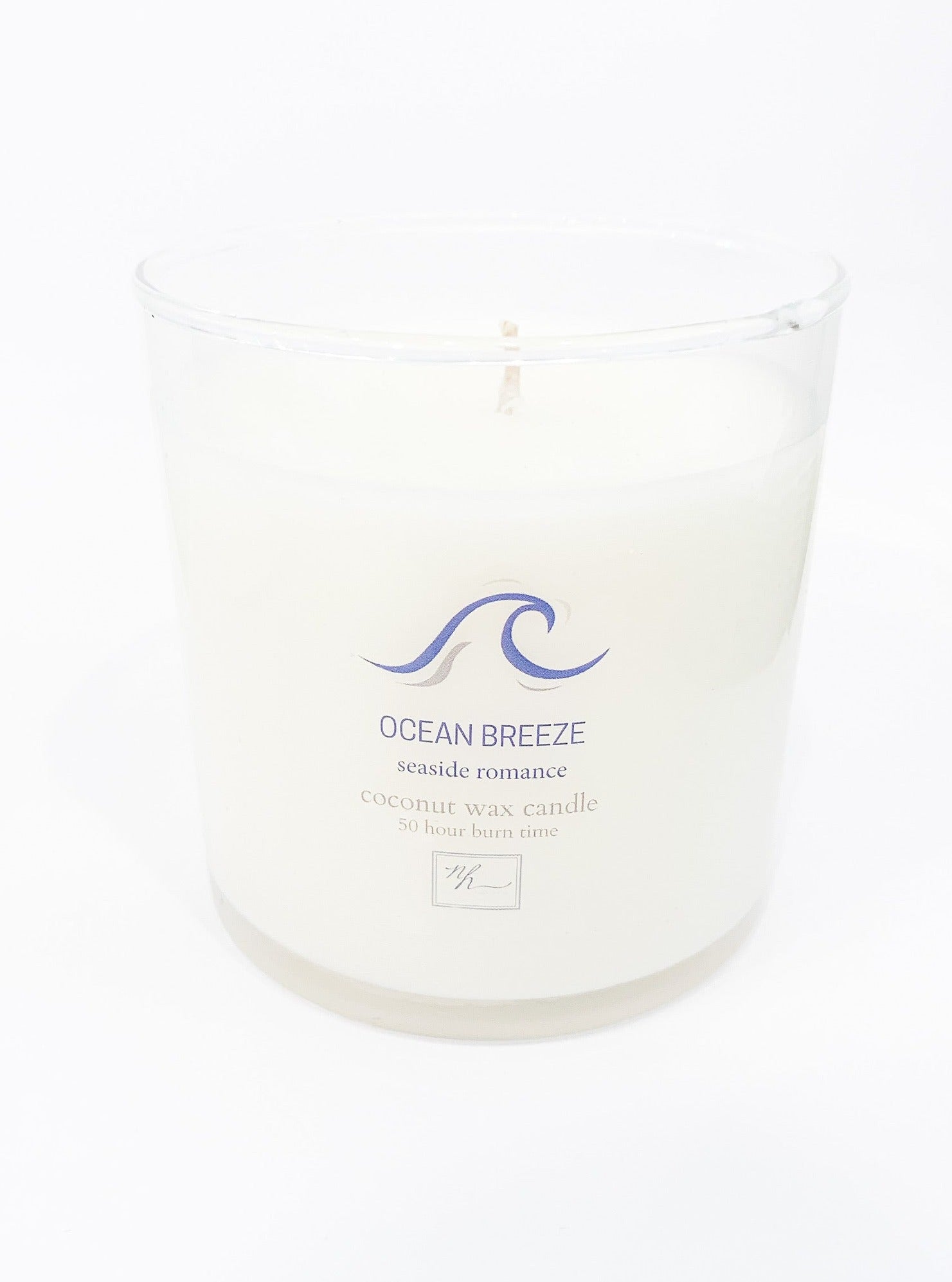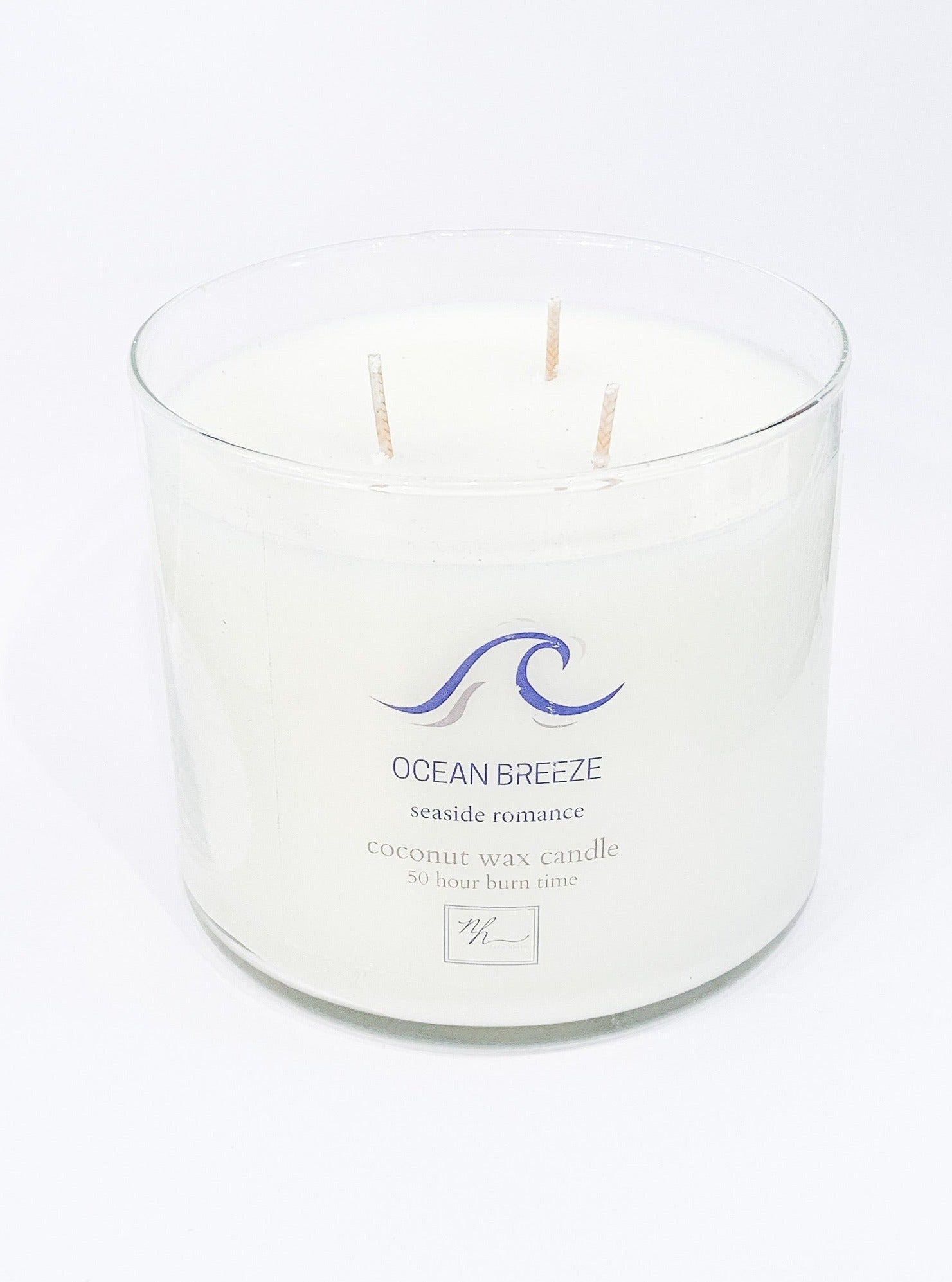 Ocean Breeze Candles
 Bring a tropical paradise experience home with you! This candle will transport you with a clean refreshing scent, with hints of coconut and the ocean. Perfect for use while relaxing or soaking in the bath when you need an escape.
nina halls Exclusive Luxury Scent
Refreshing

notes

Clean and slow burning coconut wax

All natural, vegan, cruelty free, phthalate free

Cotton Wicks

Hand Poured in Minnesota

Made in the USA

Comes beautifully boxed

Available in 3 Sizes
Mini Candle:
30 hour burn time, 90 g
Classic Candle: 50 hour burn time, 255 g
3 Wick Candle: 50 hour burn time, 450g, and 3 times the fragrance drifting through the air as it burns.
How to use: Trim wicks to 1/4" and burn for 2-3 hours at a time or until the wax has melted evenly across the top of the candle.