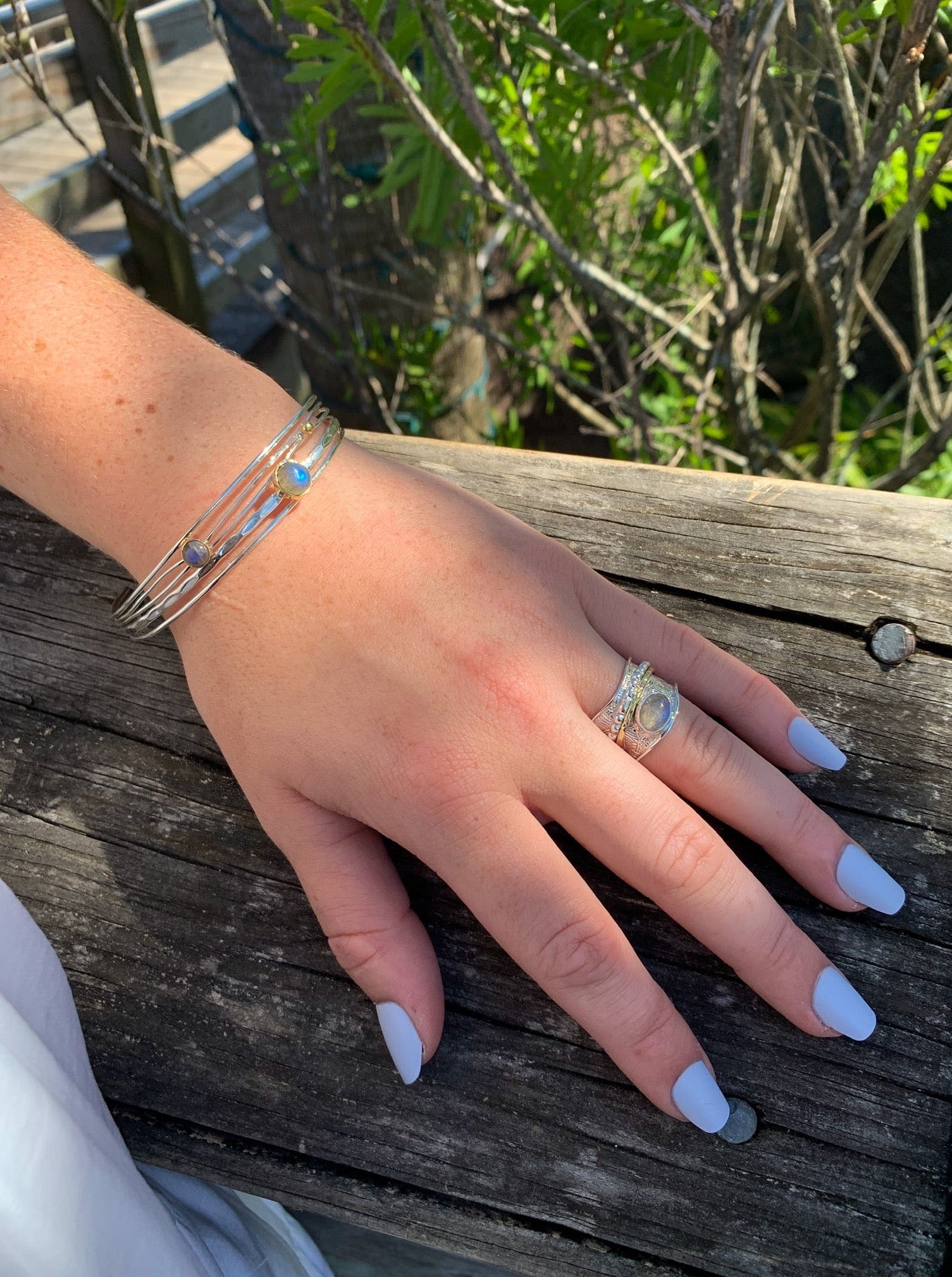 Serendipity Labradorite nh Cuff
Add a reflective nina halls bracelet to make your look shine! This beautiful combination of Gemstones and mixed metals, to create a gorgeous basic for everyday wear.
nina halls jewelry

 

Nautical Collection
Labradorite gemstone

Accented with Gold 
Nickel Free Sterling Silver
Adjustable Lengths: 2 1/2"
Carefully Designed & Handmade in the USA
 

We will keep a registry of your pieces from the nina halls collection, so that we may assist you in finding future coordinating pieces, such as color or style matching.



Stylist Tip: try adding more shimmer to your Outfit with the Athena necklace, Click here to access Product. 
 Packaging & Shipping
Gift packaging, tags, and notes available upon request. Chat with us here online or email us regarding your gift purchases. We love to help make your gift beautiful and meaningful!
Orders are fulfilled and shipped within 1-3 business days of placing your order from your nearest stocked Ardor Boutique
Delivery is dependent on your location, and typically takes 1 to 7 business days. 
Select your shipping option at checkout. Options include $7 standard shipping, $12 expedited shipping, or free standard shipping for orders over $99